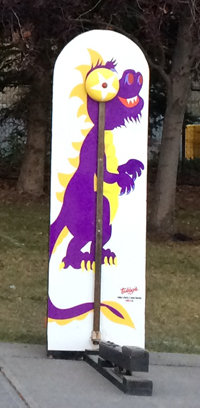 Dino Kiddie Striker
The posted rate for this product is up to 4 hrs.
If your event runs longer than 4 hrs the price should change during the checkout process
If you are attempting to book over multiple days it would be best to contact the office
so an accurate quote may generated that may include any specials or discounts available

Check out the other options to have aStriker at ypour event for the older Kids
An 18 foot striker that really does challenge the Boys.
This is the 10 foot Striker for the Ladies/ Teens.


Everyone can play !
Strikers, Swing the Hammer Ringer the Bell. A Carnival Midway staple.
Known by a few names, Strikers, Strong Man game, Bell Ringers.
Tubby's will Match or Beat any Quoted or Listed price on the Same or Similar Equipment.
Certain Conditions Apply.