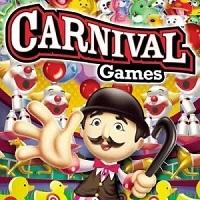 Carnival Game Package A. 5 x $45.00 games
FOR LAST MINUTE BOOKINGS, DAY OF EVENT OR LESS THAN 24 HOURS,
PLEASE TEXT THE OFFICE.
403-651-1019
Info@tubbys.ca

The posted rate for this product is for up to 4 hrs.
If your event runs longer than 4 hours the price should change during the check out process.
If you are attempting to book over multiple days it would be best to contact the office to provide an accurate quote that may include any special or discounts available.

Pick any 5 x $45.00 Carnival Games for $200.00.
Mix and Match Carnival staples like Can Smash, Ring Toss, Gold Fish Bowl, Milk Bottle Bash.
These Little Carnival Games are great for Birthday Parties, Community Events, Grand Openings, BBQ's, School Play Days.
They go well inflatables, The Bouncy Castles, Bounce House, use a passport system that cause the kids to visit all the stations before they can play or bounce on the bouncer again.
Very Economical at $45.00 each and even more value in Carnival Game Package.
Any 5 $45.00 games for the package Price of $200.00.
Applies only to games that priced $45.00
Does not include or apply to $85.00 and up games.
Please Note, Delivery is not included with this package.
A small delivery charge may apply.
Adding to other items to your order may qualify it for free delivery. i.e. add a bouncer.


Incredible Spring & Summer Prices!!
Email for additional Spot Discounts, Include Date, Location & Event Times.

Due to use, maintenance and Inventory, item may appear with different colors, designs & or finishes.
Please contact the office and request specific information if required