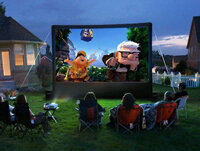 Inflatable Outdoor Home Theater PACKAGE, Starting at $ 350.00
Enjoy a movie out under the stars in your back yard, front yard, or driveway
The package includes all the equipment to view a movie in your yard
High-quality, Powerful High Lumen Projector
2 x High-Quality Speakers, so you can hear the soundtrack and feel like you are at the Movies
The laptop is included to either play your content or connect your video device.
Giant Inflatable Movie Screen.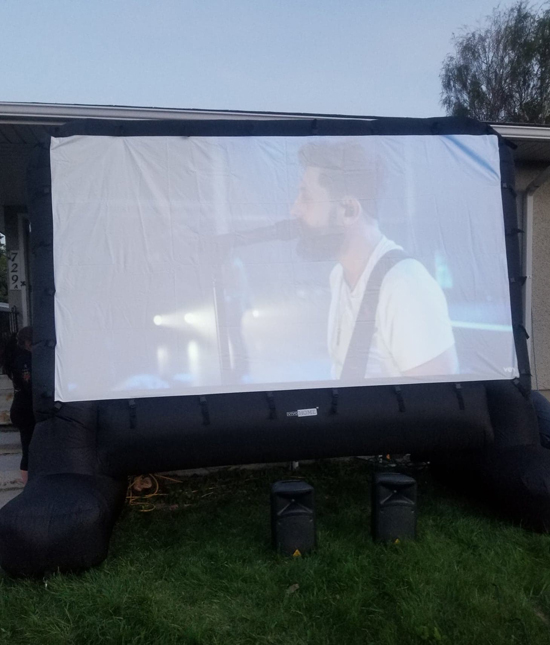 The above picture is taken approximately 30 minutes BEFORE Sunset
Hook up game consoles to play video games. Stream from your smartphone
View LIVE SPORTS
Please Note: For non-home events, you may require a viewing license.
As the days become shorter, it is easier to view earlier in the evening
Regular Day Rate Prices Starting at $350.00
Week End Specials Starting September 9
Delivery is not included, it is based on your location.