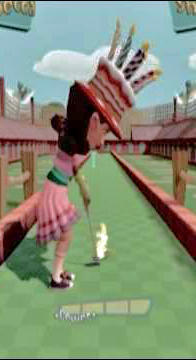 Long Putt Challenge16- 40 feet- SELF CONTAINED
FOR LAST MINUTE BOOKINGS, DAY OF EVENT OR LESS THAN 24 HOURS.
PLEASE TEXT THE OFFICE.
403-651-1019
The posted rate for this product is up to 7 hrs.
If your event runs longer than 7 hrs. the price should change during the checkout process
If you are attempting to book over multiple days it would be best to contact the office to provide an accurate quote that may include any special or discounts available
Long Putt Hole in One Golf Game.
Often called a Long Putt Challenge, Long Putt Contest, Long Putt Challenge Game.
All meaing the same, A game that rewquires the player to make a long putt, really long, usually for a great prize or give away.
Popular at Corporate, Community Events, And Trade shows.
Different themed Props / Obstacles are available and can be added.
Loop D Loop, Moving Crank Shaft with Bouncing Props, All are great " Long Putt Games"
Available in Green in Lengths from 18', 24', 30',36' & 40'
Price varies acccording the the length of hole.
Some Branding options are also available.
This is a SELF CONTAINED type of Hole, that means the balls is contained

You can also rent a few holes of Mini Golf , not just a 9 or 18 hole track.
Subject to delivery charges.
Due to use, maintenance and Inventory, item may appear with different colours, designs & or finishes.
Please contact the office and request specific information if required.

We rent, only well made, properly designed and built Inflatables, Games & Equipment
for the commercial rental market,from the industry's leading manufactures.

Tubby's will Match or Beat any Quoted or Listed price on the Same or Similar Equipment.
Certain Conditions Apply.