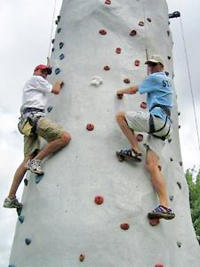 Portable Climbing Wall 3 Hours in town.Less than 75 players
Age Group: all ages with Supervision
Attendants: 1-2





Please call or email to reserve this item.

PRICES ARE EXCLUDING GST
For package discounts or orders of multiple items send your request to
info@tubbys.ca
Delivery may be in addition to the rental of the item.
Deliveries to City parks & certain locations, i.e. downtown, parks, Locations where
event location is not accessible for delivery to set up location directly from the
delivery vehicle, may be subject to additional charges.
All Non grassy outdoor set-ups for inflatables require tarps and sandbags for
anchoring purposes, charges may apply.
Some items require power, Some items require water.
A credit card is required to be on file for any additional charges and for Security/damages for all bookings. This includes excessive cleaning.
We offer different payment options
Visa, Mastercard, Etransfer, EFT, Cash or group/corporate cheque, with prior
approval.
Credit card transactions are subject to a 4-5.5% transaction fee.
A 50% deposit is required to secure all bookings.
Cancellations (deposits) due to weather of orders of a single inflatable are
refundable prior to dispatch of delivery vehicle, less a $25.00 admin fee.
Method of payment for the balance of the invoice is to be confirmed 3 business days
prior to event.
Scheduled delivery hours are from 9 am-9 pm (or 30 min before sunset on outdoor
rentals).
Additional Charges apply for delivery/pick up outside these hours.
An optional Damage waiver of 10% will be added to each rental. It is Optional and
you can request that it be removed from the invoice. Deleting the coverage must be
done prior to the order being confirmed.
The damage Waiver covers any damage that occurs during normal use of the
equipment.
Does not include damage due to negligence.
For cancellations, changes to order with multiple items follow the link below for
complete details.
For complete terms and conditions, including cancellation terms follow this link
Order minimums of $100.00 apply.
You may still order items of less than $ 100.00.
However there may be additional charges on these items.

The posted rate for this product is for up to 3 hours.
This product is supplied via our partnership with ORA. It must be booked via the office.
Addition charges may apply based on the event.

For events that have LESS than 75 players an additional attendant is NOT required.
A player is defined as "ONE" person climbing, not a player climbing multiple times
Portable climbing walls offer a unique and exciting opport
unity for people to experience the thrill of rock climbing at your event. Past experiences show that portable climbing walls draw great attention and crowds to a variety of events. With a Tubby's / ORA portable wall, all the adventure and thrills of climbing can be had in a safe environment at almost any location.
With a height of 26 feet and with multiple paths up a wall, the portable climbing wall can prove challenging for people of all ages and abilities.

Knowledgeable Staff
With our well trained staff, a portable wall can accommodate up to 100 climbers per hour. Many staff members are veteran climbers themselves, and many of them have years of experience climbing both indoors and out.

Technical Requirements
Ground area must be flat & level and clear of any overhead trees/wires etc.
We must be able to pull the trailer into position with a fullsize pickup truck.
All climbers must sign a waiver to climb.

We run rain or shine.

.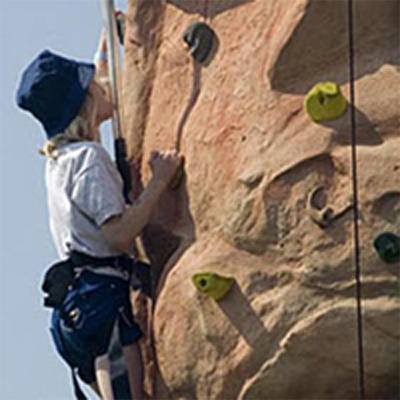 FOR LAST MINUTE BOOKINGS, DAY OF EVENT OR LESS THAN 24 HOURS,
PLEASE TEXT THE OFFICE.
403-651-1019
Info@tubbys.ca